Trot Club Group Horse Riding Lesson (1 hour)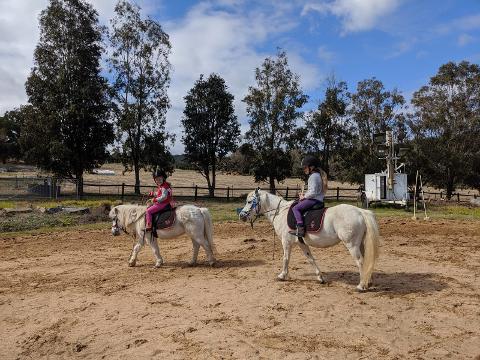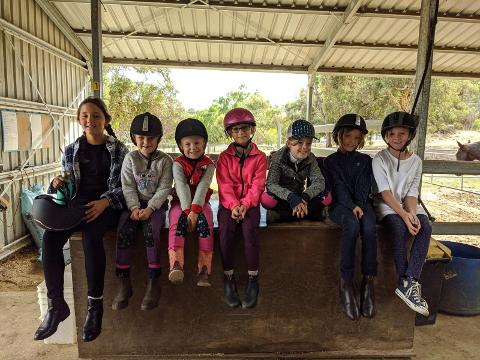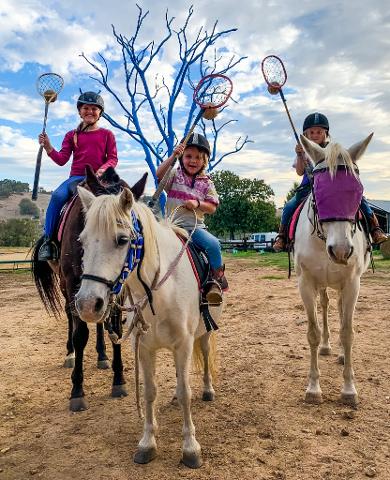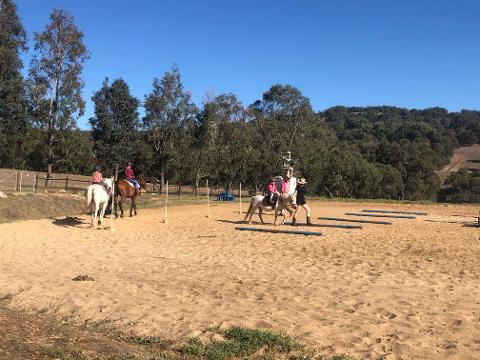 Duration: 1 Hours (approx.)
Location: Jarrahdale, WA
Product code: Trot Club
Our Australian Stock Horses and our wonderful "Pink Ladies" are kind, patient and helpful.
This one hour horse riding lesson is a perfect introduction to horsemanship for children of any age. With a maximum of four children per class, they are taught a wholistic view of horse ownership including how to rug a horse, brushing and caring for the horse/pony and saddling up.
They enjoy a fun 45 minutes in the arena learning and practising riding skills and playing games or completing an obstacle course or something equally fun to do with their horse/pony. With 15 minutes enjoying a leisurely walkd around the property taking in the beautiful creek and dam.
If their equine companion is not required for a subsequent lesson, and if time permits, the child will untack the pony, brush it down and help put it away.
No riding experience required. Medium level of fitness is required. Please note our weight limit is 110kg and minimum age in lessons will be 3 years old.

_____________________________________________
Wondering how to prepare for your ride?
The wearing of Helmets is compulsory, and these will be provided by Jarrahdale Equestrian if you don't already have your own. Long hair must be tied back and we recommend a simple plait or low pony tail.
Please come dressed to ride, wearing full length pants (jeans/leggings etc) and closed in shoes with a slight heel and a smooth sole, sneakers will be suitable. Singlets or shorts are NOT safe to ride in, if wearing incorrect attire you will not be permitted to ride and your ride will be cancelled, with no refund applicable.
You will need to register as a rider with us prior to your ride. If you do this online and fill out your insurance forms before you arrive it will save time on the day, otherwise make sure to give yourself additional time to complete this out here at the stables to avoid cutting into your ride time. https://jarrahdaleequestrian.com.au/register/
_____________________________________________
Please understand that all bookings are non refundable and we require 1 business days notice for rescheduling otherwise full fare is due. This is so we can feed our wonderful horses and pay our gorgeous pink ladies (staff). Business days/hours are Monday to Friday from 9am - 5pm so all changes need to made within these hours. We appreciate your understanding.
Our rides will start on time and be limited to the session you have booked so we recommend arriving 5-10 minutes early for all session. If arriving late your session will not be extended and you will be cutting into your ride time. No refund will be applicable for shorter sessions.